Login to your Instagram account.
Go under the Instagram Login page, enter your account information and click login. If you don't have an Instagram account to use, then please follow this tutorial to create one.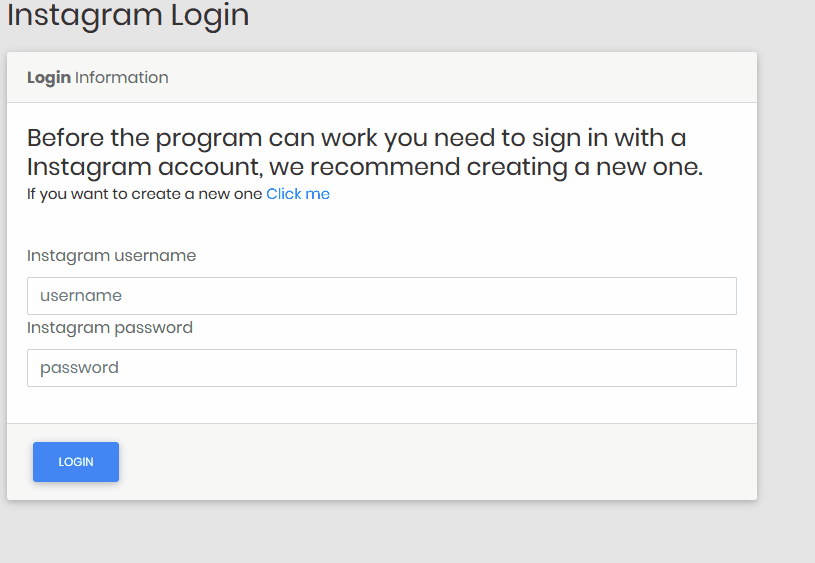 Get usernames to scrape from.
Before you can start extracting data from users you first need users to extract the data from. For that we have multiple tools, the Follower and Hashtag Grabber. (Hashtag Grabber is only available for Enterprise licenses).
👤 Follower Grabber: Enter the target username and click on start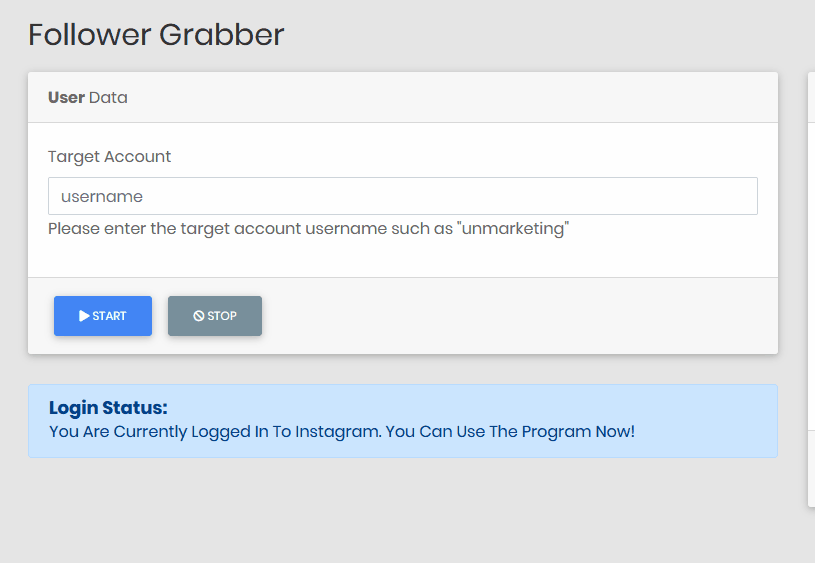 #️⃣ Hashtag Grabber: Enter the target hashtag and click start, stop whenever you feel like you have enough usernames.
💾 Start extracting data from the usernames, use our Data Grabber tool for that.
Upload or copy paste the usernames in the left textbox and click start. After you have started it, you can leave the site and come back when everything has finished. With licenses over Light you can set the delay down to 800ms to double your scraping speed.
The download from Data Grabber includes both a already formated .XLS file with the data and a .CSV file with the same data.
🎉Congratulations! You now know how to use our tools, happy scraping! 😉